New Zealand qualifications are divided into 10 levels, and cover a range of qualifications from certificates to doctoral degrees. The levels are based on how complex the learning is, with a level 1 certificate the least complex.
At secondary school, students work towards NCEA (National Certificate of Educational Achievement), which covers levels 1 to 3 of the NZQF.
After secondary school, students who want to continue their study at a tertiary level can choose from a number of education options ranging from universities to polytechnics, private training establishments, industry training organisations and more. Students may need to finish secondary school to study at this level.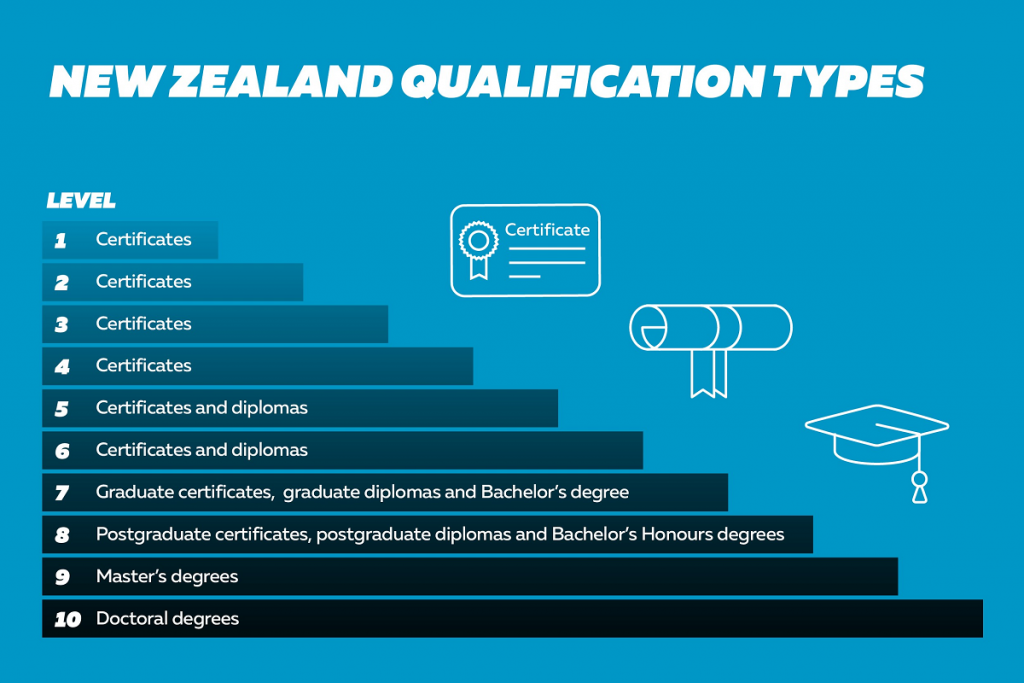 Whichever level you decide to choose, New Zealand can give you a high-quality education that will enable you to achieve your goals. The Government encourages international students to stay in the country after tertiary-degree studies. There is a variety of visa options to choose from.
Universities
New Zealand has 8 state universities, all of them are in the top 3% of the best worldwide:
University of Auckland
Massey University
University of Otago
University of Canterbury
Victoria University of Wellington
University of Waikato
Auckland University of Technology
Lincoln University
They each offer degrees in a large choice of subjects and have strengths in specialised professional fields. Students often work with universities in other countries on research and teaching programmes, and with the business community in New Zealand and overseas on various development initiatives.
This level of education is the most prestigious and high-quality, but also is the most expensive for international students, with an average cost of $25,000-$35,000 NZD per year.
Technical and vocational education
New Zealand has over 700 private training establishments that provide job pathways into specialist industries. There are many options available – you can study anything from Business management to IT and Engineering.
Whether you're studying at secondary or tertiary level, it's a good idea to check that your study programme will lead towards a qualification on the New Zealand Qualification Framework (NZQF), because this means it's quality assured.